Yesterday I preached, "Jesus, Broken And Poured Out For Us," from Mark 14:12-26 at Restoration Church. I hope it's a blessing to you, especially if you're struggling with challenges in your life and uncertain where Jesus is in the midst of it all. HERE is the audio.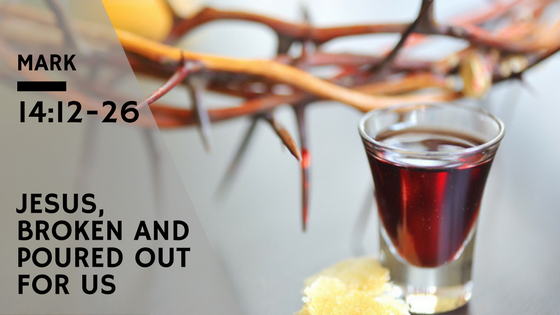 Unfortunately I forgot to set my phone to airplane mode and got a call 20 minutes in, which stopped the recording! Yikes! So I'm pasting my full sermon manuscript below.
I'd love to hear from you, comment below or send me a message.
---
Behavioral scientists have discovered that we usually see things that we are prepared to see. It's a network of nerve cells called the "Reticular Activating System," which is KINDA LIKE a BRAIN FILTER. There are millions of data points floating in our brain at any one point. This "BRAIN FILTER" signals what's IMPORTANT!