We all want 2017 to be better than 2016, don't we! This time of year gives us a chance to evaluate our goals and set ourselves on a new course for a new year. There's no better way to begin that process than seeking wisdom in God through prayer.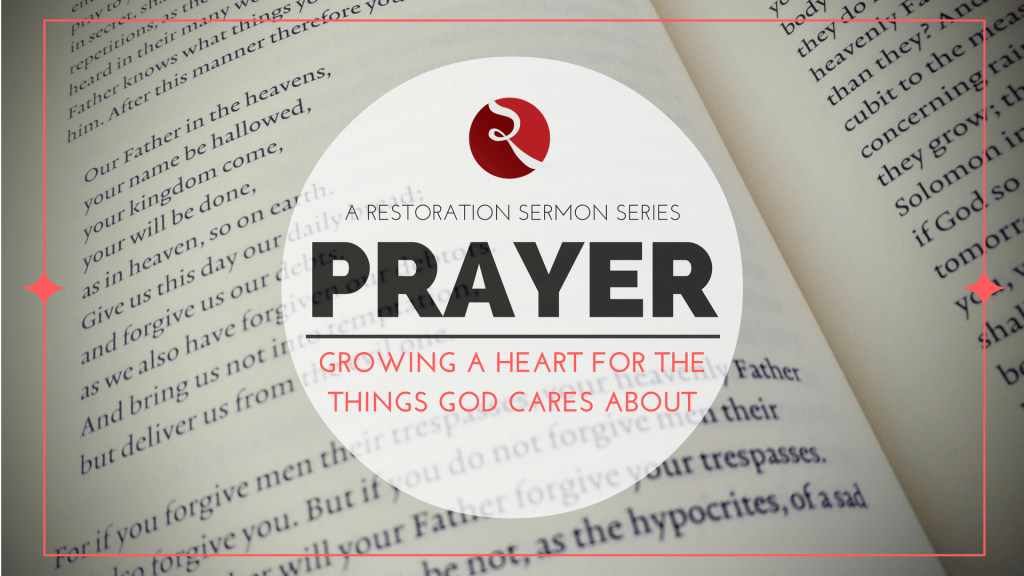 Yesterday we started a new series at Restoration Church, "Prayer: Growing a Heart for the Things God Cares Most About." HERE is a link to my message, "Make Your Days Count in the New Year!" I hope it's a help and blessing to you. Below are a few notes of application.
Psalm 90: A Prayer of Moses, the Man of God
At the heart of this Psalm is v. 12…
Teach us to number our days, that we may gain a heart of wisdom.
Literally the last part of that verse is, "… that we might present a heart of wisdom." How we live today and this year gives us a chance to present to God a heart of wisdom.
As a parent, there is nothing I want more for my kids than that they choose, follow, and seek wisdom. I want them to succeed in sports, get good grades, and have great success in life. But in the end what I really want and long for is that they choose wisdom.
What does God care most about for you in 2017? As a loving Father He longs for His children to walk in wisdom.
A Prayer for Wisdom
Moses gives us four specific aspects of wisdom to pray for in verses 13-17…
13 Relent, Lord! How long will it be?

Have compassion on your servants.

14 Satisfy us in the morning with your unfailing love,

that we may sing for joy and be glad all our days.

15 Make us glad for as many days as you have afflicted us,

for as many years as we have seen trouble.

16 May your deeds be shown to your servants,

your splendor to their children.

17 May the favor of the Lord our God rest on us;

establish the work of our hands for us—

yes, establish the work of our hands.
Four Requests
"

God, comfort us in our afflictions, our guilt, our shame

!"

"

God, satisfy us as only You can

!"

"

God, make our hearts glad in You

!"

"God, grant us your favor, for apart from you we can do nothing

!"
CONCLUSION
Join me in seeking the things God cares most about this month. We start with prayer. I hope these four prayer requests will bless you and help you begin the new year soaking in wisdom!
QUESTION: What prayer would you add to help start the new year?