Who doesn't love getting gifts? One of the best gifts I've ever received was when I was 14. I was taking drum lessons and using cheap three piece starter set. But that Christmas I got one of the best gifts ever… a blue Pearl Export Drum Set!
On the other hand, it's amazing giving gifts too. The best gift I've ever given was a diamond engagement ring! She said yes and the rest is history!
Here's the point… CHRISTmas really is all about GIFTS! That was the title to my message this CHRISTmas. It was one of my all time favorite messages to share and I hope it blesses you too. HERE is a link.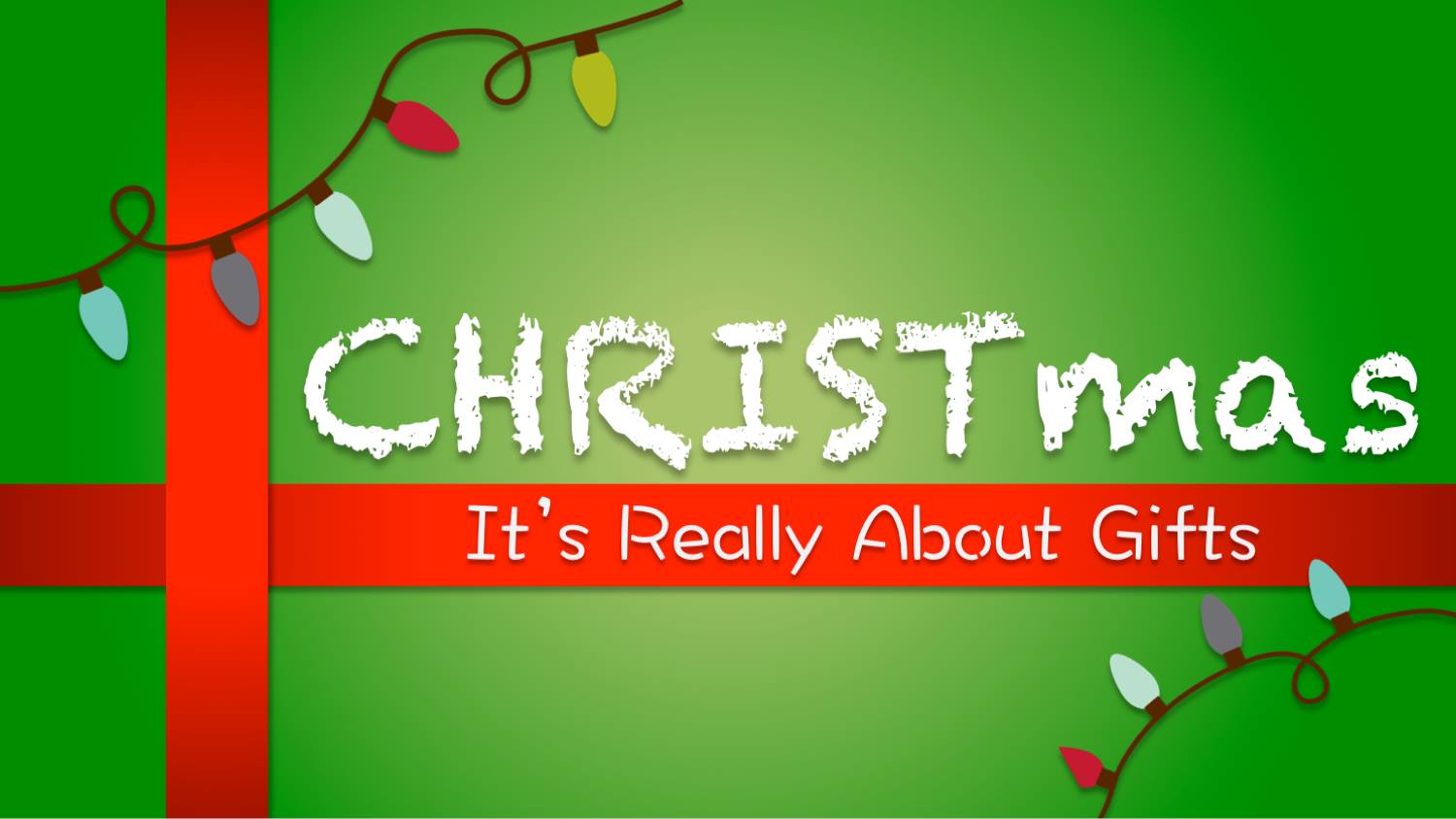 God is the Ultimate Christmas Gift Giver
Every good and perfect GIFT is from above, coming down from the Father of the heavenly lights, who does not change like shifting shadows.

~James 1:17
The PRIMARY good and perfect Gift from above was God giving the world His Son Jesus!
Jesus is not a fairy tale or a story in an old book! God literally sent His Son, born of a virgin, as history records and was changed forever!
Jesus wasn't just a baby in a manger either… God, in Jesus became a man… and He was full of GIFTS for you and me and the whole world!
The CHRISTmas Gifts of GRACE and TRUTH
The Word became flesh and made his dwelling among us. We have seen his glory (God-like characteristics/essence), the glory of the one and only Son, who came from the Father, full of GRACE and TRUTH.

~John 1:14
Jesus was FULL of GRACE and TRUTH…
GRACE

= simply the

unmerited favor of God

.

GRACE is the primary difference between the faith of Christianity & religion. We love and serve because of what God did for us in Jesus ("I can love because God loves me

…")

Religion = we love & serve to earn God's favor.
Jesus was FULL of this gift of GRACE. He came for all of us who aren't good enough, don't love, serve, give enough, and aren't religious enough. That's the gift of GRACE!
TRUTH

= simply

truthfulness

.

Jesus ALWAYS lived with integrity, His life always lined up with what was true. And He always spoke the truth.

If we want to know what integrity looks like, look at Jesus. If we want to know what's true about life, meaning, purpose, and find our way back to God, listen to what Jesus said!
If all God gave was GRACE and TRUTH, we would have a lifetime of Merry CHRISTmases! But there's one more GIFT I think we ought to mention that's central to CHRISTmas…
The CHRISTmas Gift of LOVE
For God so loved the world that he gave his one and only Son, that whoever believes in him shall not perish but have eternal life.

~John 3:16
God gave us the gifts of GRACE and TRUTH in Jesus because HE SO LOVED the WORLD!
LOVE = always sacrificial, always costs something, considers the need of the other. 

God sacrificed the costliest of all, His son, because He knew our greatest need was to be RESTORED back to Him.

I loved that Blue Pearl Export Drum Set! And I've received and given some great gifts through the years. But there is NOTHING… no gift, no desire any human being could ever need that's greater than God's LOVE!
WHY does God love the world?
He created the world perfectly for humans to enjoy and to literally walk in God's presence every day.

Because God LOVES He didn't FORCE us to obey Him; He gave us a choice. And as any of us would have, Adam and Eve chose their own way rather than God's way.
Because of that first act of rebellion toward God we live in a world that is broken. It's not the way God created it to be.
BUT… God so LOVED the world, He wants every person to be RESTORED to His original purpose, so He GAVE Jesus to bring the CHRISTmas gifts of His GRACE, TRUTH, and LOVE!
CONCLUSION: as you soak in the gifts of Christmas, remember that God's gifts are meant to be passed on. Be a generous giver of the gifts of GRACE, TRUTH, and LOVE this week and as you head into the New Year. May God richly bless you and make you a blessing!